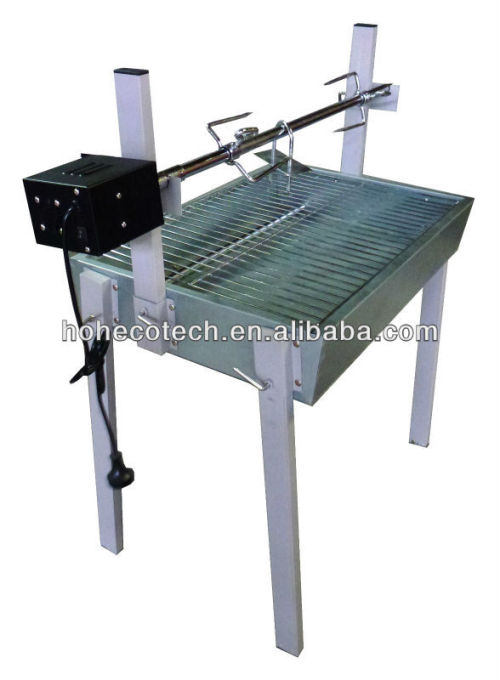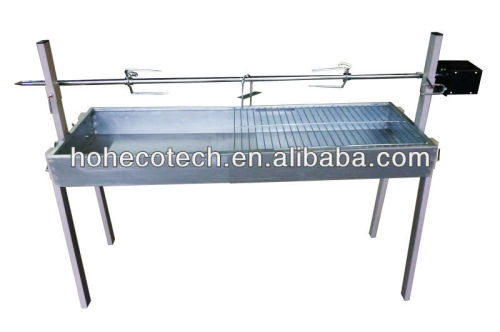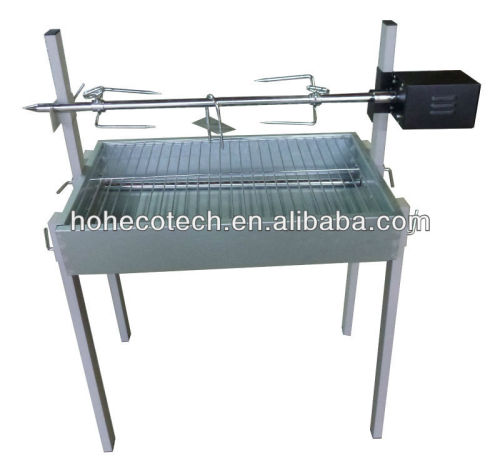 Darstellung
Spieß*easy höhenverstellung; 5 minutenin*easy zu montieren. Keine schrauben und keine notwendige werkzeuge;
The extendable spit roaster is the most versatile spit on the market.  Whether you& rsquo; re cooking a whole animal,  
A small roast or just cooking a barbeque,  this spit can do it all.  
Use the spit in its compact form for cooking gyros,  chickens and roasts,  or extend the base and skewer out To 
A maximum of 1360mm to accommodate a whole lamb or pig.  There is no more need to have different spuckt
For different occasions when this one unit will accommodate all your charcoal cooking needs.  The Extendable 
Spit roaster packs away neatly into a small box making it perfect for taking away with you,  or For storing in those tight spots.  
Features:
1 x 2 piece stainless steel skewer ( 160cm l,  22mm diameter)  skewer

2 stainless steel large prongs

1 stainless steel back brace

Grill for charcoal bbqing

motor
& middot;  easy skewer height adjustment 
& middot;  option for wheels to be attached
& middot;  metal inserts in fire box to increase longevity
& middot;  portable and compact & ndash;  everything packs down to 78cm x 56cm x 13cm
& middot;  easy to assemble in 5 minutes.  no screws and no tools necessary.  
& middot;  all stainless steel accessories are made from 304 food grade stainless steel
Dimensionen:
Spieß:  1600mm x 22mm

Fire box:  width:  520mm depth:  130mm length:  750mm- 1360mm ( erweiterbar)

Adjustable height range of skewer:  140mm to 470mm from the fire box.  
Suitable for:
Lambs &  small piglets

Hühner,  rolls of meat &  gyros