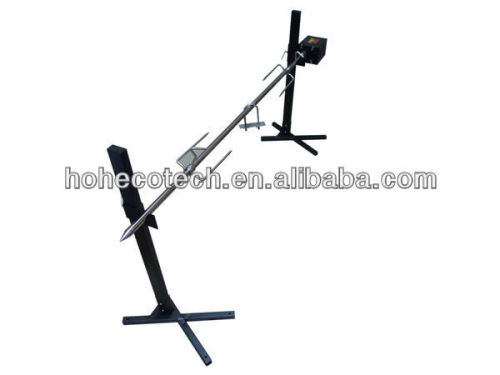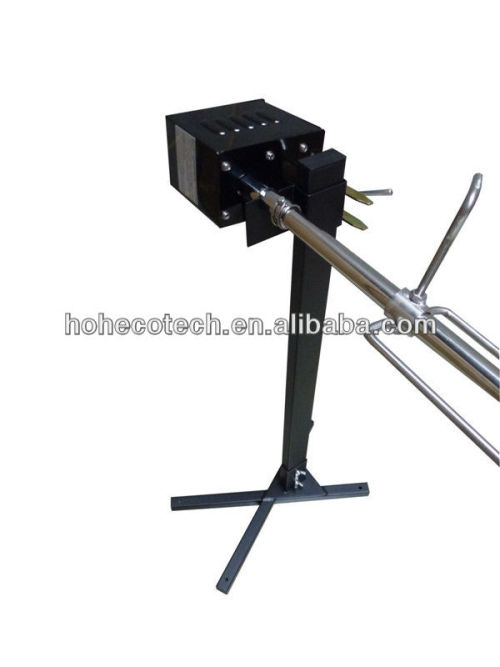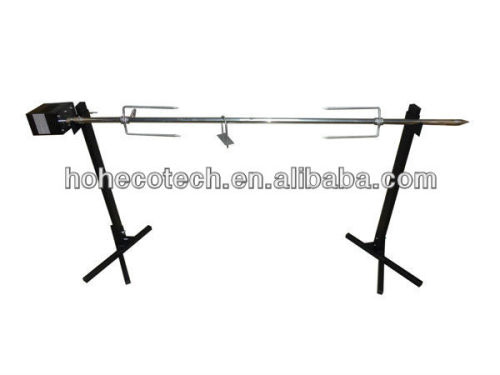 Darstellung
*height einstellbereich bis 80cm aus dem boden;*light gewicht- weniger als extra robuste 10 kg.
This new and improved portable camping spit set is perfect for camping,  Sitting over a 44 gallon drum or cooking 
Directly off the ground.  Complete with stainless steel accessories,  an extra tall frame,  better height adjustment 
Functionality and locking pins,  This is the next model up from the standard tripod sets available from other suppliers.  
These portable spit roaster sets have been thoroughly tested out in real camping conditions and have found to 
Be tough and sturdy while being light weight and convenient.  
Features: 
1 x 2 piece stainless steel skewer ( 160cm l,  22mm diameter)  skewer

 

2 stainless steel prongs

 

1 stainless steel back brace

motor

 

Height adjustment range up to 80cm from the ground

 

Light weight -  less than 10kgs extra sturdy

 

4 x lock-in pegs to secure the cross stand to the ground

 

All stainless steel accessories are made from 304 food grade stainless steel
 Dimensionen:
Spieß:  1600mm x 22mm

 

Adjustable height range:  up to 80cm from the ground

 
 Suitable for: 
Lambs &  small piglets

 

Hühner,  rolls of meat &  gyros